How we Published, 50 Books @ just ₹1990/-?
I'M PRAYAS, THE FOUNDER & CEO OF "NOVEL NUGGETS PUBLISHERS" - A BRAND HELPING AUTHORS FULFILL THEIR DREAM OF BECOMING A PUBLISHED AUTHOR.
Hmmm…. So Where shall I begin 
from
? 
All I'm writing is just what I feel, that's all. I just like to keep it almost naked. 
I am glad that you too were shocked when you saw the title, "How we published 50 Books @ Just ₹1990/-?"  
 Our authors were completely baffled, some even laughed at us while others thought there might be some hidden charges above. Although there were many of those 50 who took the risk of putting in the amount of money which just costed for around 2 Large Domino's Pizza.
Well the story of working out this package is also quite amazing.
Just a few days back while our sales manager was  explaining one of our publishing package to a client. She was shocked when she heard our starting package included "Premium Book Designing", "Copyright", Proofreading, "Video Trailer", "Giveaway Contest" which costed merely 8200/-
While on the other hand for the same features other publishers charged 36,000/-+ 18% GST, we provided @ just Rs 8200/- including GST. She then wanted us to come up with the cost that included the following features;
Supported Book Type: Paperback/Kindle
ISBN Allocation
Standard Cover Design (3 Revisions)
Standard Interior Design
Distribution to Flipkart, Amazon and the Novel Nuggets online bookstore
Order author copies at a subsidized price.
POD based Inventory Management to ensure that your book always remains in stock across all our sales channels
Online Sales Reports
You earn 70% of the Net Profits from your book sales
Earnings Payout – Monthly
Post Publishing Whatsapp Support
So we tailored the package accordingly and came up with the final quotation of
4800/- including GST
. It was like a miracle to her. Her exact words were
"Whilst other publishers were charging 14,990 + 18% GST for the above same features, for you to provide something this professional at just 30% of their original cost is completely unbelievable".
Can't Believe us? We too didn't. Not that publishing we made was too affordable, but we too were shocked when we heard that someone is out there charging you 14,990/- + GST for just basic features as above.
She forwarded us one of the the email that Notionpress had mailed her(refer to the screenshot below.)
We decided why not provide a discount of 3000 for the first 50 authors, just to check how the authors responded to it and within a matter of 72 hours 30+ slots were booked. And the remaining were filled in next couple of days. 
Was this only because of our pricing?
Well not so. This happened only because of two major features on the delicacy of our pricing.
1. We guaranteed publishing in just 7-8 days.
2. Pay Now Publish Anytime : With This Option You Never Need To Worry If You Haven't Completed Your Manuscript. You Can Enjoy This Offer With All The Legal Work Done Where You Retain 100% Of All The Rights For Your Book. And send us your manuscript whenever you are ready

Check It for Yourself.
The Author Made his payment on 10th September.
He completed his payment on 10th September.
His Book Got Launched on 14th September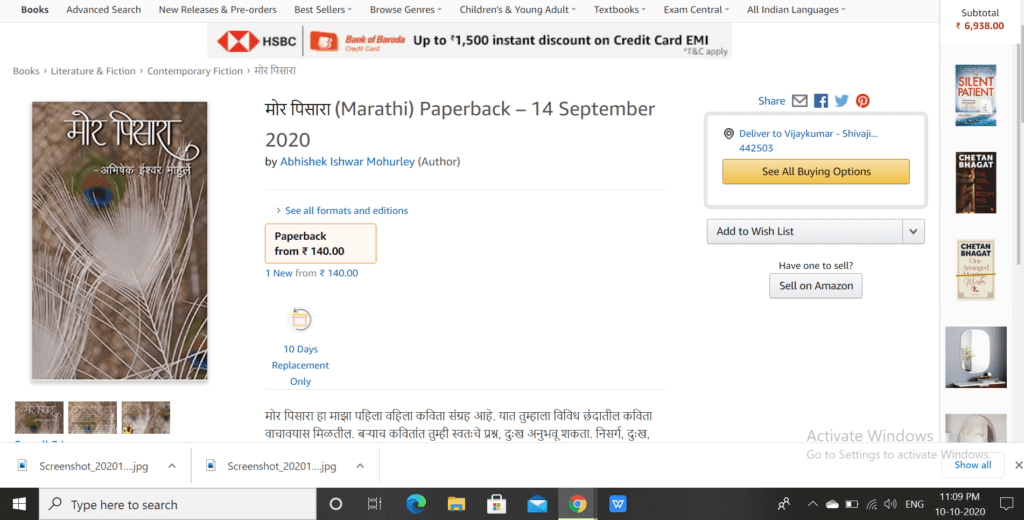 Finally, he received his copies on 18th September.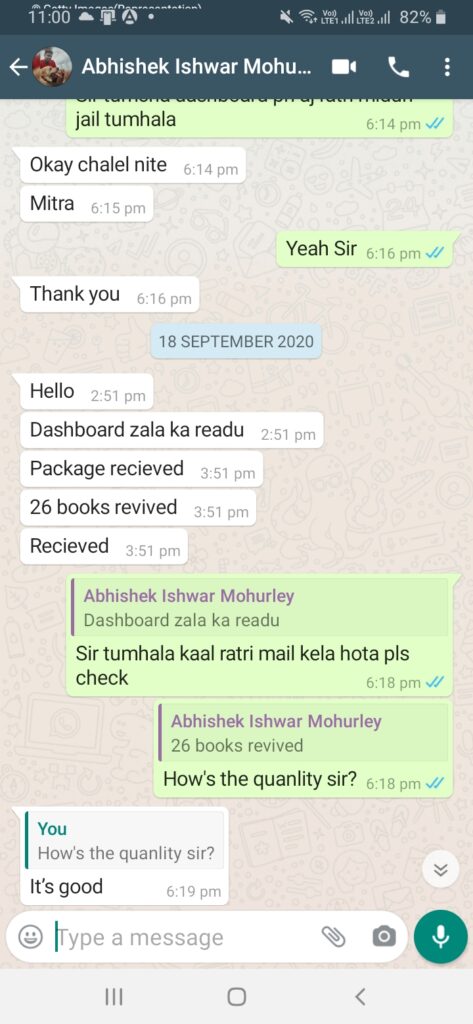 If you are really looking for grabbing this Offer call us at 9834128476 or mail us at novelnuggets@gmail.com. Though we have priced the above package at 3800/- including GST for few more authors, give us a callback and check out if you can get a slot booked.
My mission is to help Authors Publish Their BOOKS, build and grow them As WRITER.